I try to limit my cynical posts to a minimum but hey - I am northern right?
I recently worked on a job that hurt me to my very soul. To my core! The hurt was so bad I really needed to talk about it to someone who understood...but then I realised there was nobody I could talk to about this kind of hurt. Some of my close friends/colleagues have never seen/experienced it, so how can they help or offer advice?
I knew there MUST have been others who had experienced this - but this kind of hurt is NEVER spoken about. There are those who pretend it doesn't happen and ignorantly/blissfully take it in their stride. Then there are those who know EXACTLY what it feels like and also know that 'if you wanna ever work again you better keep your damn mouth shut'.
After what happened to me on that job, I realised it wasn't just THAT job. It wasn't just THAT incident. It was the other 55,000 incidents prior to that 1 incident that made this feel like the sky was caving in. It had been those other 14 years of constant little 'paper cuts' that had made this last scratch - break the camel's back.
Acting and Drama is - and can be such a beautiful thing. Working creatively can feel so rewarding,
like chicken soup for the soul. BUT, if I could live and be happy doing ANYTHING else - believe you - me - I would! I've tried! I and every other working-class actor there is has worked every job under the sun. You name it - we've done it. I have a Bachelor of Science Degree in Architectural Technology. I could be making a minimum of £50,000 a year! I chose that degree because it was my plan B and still - slightly connected to artistry and creativity, but I am NO office '
grunt
'. (I have used the word '
grunt
' on purpose - stick a pin in it - we'll come back to it).
I have spoken about this before and there is something in the DNA of creatives. We are wired up differently somehow. Creativity opens up a part of the brain and soul - that once open and active - can NEVER be closed and ignored again. I will never be satisfied doing anything else. I will do the 9-5 stuff alongside my creative endeavours (we've all got bills 'n shit) but it will NEVER be instead of.
Now that has been explained and enforced,
I will now reveal that the entertainment industry is the closest thing I can imagine to prostitution. In the same way that it can be literally soul destroying, you lose your self-respect/dignity, you feel dirty and need a bath of bleach.
I have never been a prostitute or sexually exploited so forgive me if that offends and hang with me until I try to make my point.
Exploitation in the Oxford Dictionary is explained as:
"

The action or fact of

treating

someone

unfairly

in order to

benefit
from their work"
.
I can assure you that over the past 14-15 years of my acting career I have ABSOLUTELY been exploited, treat unfairly, treat differently to other actors because of my race and all of this rather blatantly. (Don't get it twisted - because I'm only 1/2 black I do not only receive 1/2 the BS).
It is the British way to revere tradition and 'the way things have always been done', whether the way they've been done is good or bad. The love, admiration and TRADITION of tradition makes the mistreatment of minority actors in the entertainment industry acceptable because 'that's just the way things are', or 'that's how it's always been done, know your place.'
Recently I was working on (another) job and found out that the men were paid significantly more than the women and I - out of my own god forsaken, ridiculous, ignorant mouth in all sincerity said out loud "Oh well that's just how it is in the industry". Idiot! This is the mentality and it even applies to me. For that split second when I responded so lazily,
I didn't
care. I made such an ignorant
remark and didn't care because it
didn't affect me directly
. That's the problem.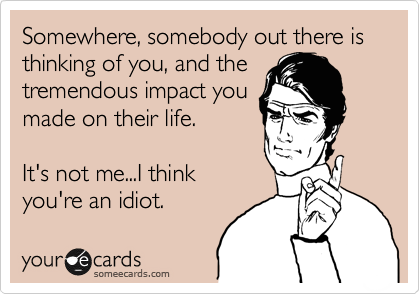 Why #WeCantBreathe?
There are lots of things afoot right now. (Afoot - love that word). And not to make a mockery or light out of any of the things going on in the US, as it's all very serious and powerful stuff. The MANY recent deaths of unarmed black men/women/children by American Authorities has reached a boiling point and people have had enough.
There are protests left, right and centre and they are making waves! People in America are saying 'this society is unequal and you have gotten away with killing us and treating us poorly for a long time...don't push it'. Then it changed to 'we have taken this inequality for too long and we know things aren't going to change but you will NOT kill us anymore'. Then they started saying 'in-fact you will NOT kill us and you will NOT continue to treat us like unequals anymore'.
This shift of consciousness has rippled across every country and every profession. People are now starting to talk about inequality in all aspects of life. Celebrities are now lending their name to making a stand and people are starting to feel safer about saying 'you know what - this is eff'ed up too and I'm gonna point that out'. Whatever is going on in the world right now - inequality is up there as a top topic.
Side note here: If you think the entertainment industry/media has nothing to do with anything of significance - you've been lied to. Representation in the media says a LOT about what your country/community/authorities think about you/want you to think about yourselves and others.
Along with the resistance to poor treatment,
there have been instances of home truths from others. Filmmaker
Ridley Scott
recently told us that he wasn't about to hire no ethnic for a lead because he wouldn't get funded in Hollywood. He was blasted for this, but I was like -
yes Ridley yes. Tell us how you really feel
. Tell us how it really is! I prefer a harsh truth to a beautiful lie ANY DAY!
You can argue that he would have an audience - having an audience once the film is made is one thing but,
how can he get an audience if he cannot make the film? He basically told us what we in the industry all know. That some ignorants believe that there is no incentive to them or the entertainment industry to treat minorities fairly, just read what the leaked
emails
of SONY Exec
Amy Pascal and TOP Producer
Scott Rudin
said!
Because inequality in the entertainment industry is 'the norm', for the past 14-15 years I thought I was going mad. Or as I was told at drama school 'had a chip on my shoulder' because I was black/northern (which ever suited them at the time). Anybody who knows me knows I'm not easy but I have endured an inhuman amount of ridiculousness for my career. Shit I that would NEVER fly in my personal life or in any other profession for that matter. Behaviour that is rarely experienced by my non minority actor mates.
I've had agents that have told me to 'put up and shut up'. I've had Directors, Producers and other people in authority (and even those with none), literally be disrespectful and rude to my face in front of others, because they know they can get away with it - because who do we tell? Who regulates it? I've had drama teachers (very innocently) tell me 'this is your stage 'type' and that's all you will ever be'. I have had jobs where people in high authority would bully me (I did not stutter), in the workplace and we tell NOT A SOUL. Why? because like that silly agent once said - we should count ourselves lucky to be working at all and if you wanna work in this town you will 'put up and shut up'. And to a certain extent that's right. There just isn't the work and representation is bad.
I don't

believe that
this is an inherently racist problem.
This is an institutionally ignorant problem.
So you're asking why do I stay in this industry? If it's so bad why don't I do something else? Well as explained before I have tried. There is no 'something else for me'. What's awoken cannot be un-woken and believe it or not, 1 in every 20 jobs is the job of your dreams. The work that feeds the soul. The people you work with are cool as shit. Everything about that 1 job is everything in the world - it is your entire soul in existence. And if it's not that, it's because the money is great. Money -
the reason you put up with so much shit, in a similar way to why people stay in abusive relationships I guess.
You can argue that in the US representation in the entertainment industry is getting better. You can argue that in the UK its getting worse (See the
Act For Change
statistics). There are millions of pounds spent on new "initiatives" ...
each year in the UK to tackle this issue. They've all been
lip service
so far, until now. Now people are opening their eyes. People have had enough and those few blessed souls in positions that are able to help are starting to speak up too. Recently the Arts Council told arts organisations '
Get diverse or loose your funding bitches
!' (They didn't say 'bitches' but the sting was still the same).
After my own recent experience I cried, I felt worthless, I hated myself for not opening my mouth at the time or not walking off set and I wanted to quit. You know - the usual (if you're a minority you know).
Then I remembered just how much blood, sweat, tears, money, relationships, strength, brawn, self respect, liver health - I'd sacrificed for this career and NOBODY - not no-one, not no-how will ever push me. If I leave/stop it will be because I'm ready-
not you. I wont stop/leave but neither will I 'PUT UP AND SHUT UP' anymore. Those days are over.
You see we don't want SPECIAL treatment. We don't want more work than others, we don't want more money than others (although some
might), we don't want rose petals scattered at our feet as we walk. We don't want assistants to help us wipe our asses in the latrines. We just want to be TREAT THE SAME!
I treat everyone with respect and professional courtesy, however from now on if I am not returned the same consideration, expect there to be a problem -
Mmkaay?! Don't make me draw for Lenny!
We are calling you out! We are tired of it! We are not your "
grunts
" (as I was called by a very well known and loved Actor).
We are done being treated as second class citizens. That way of working and thinking is over. We have taken all that we can take and we ain't taking NO MORE!
Get 'em Lenny!